On average, you're looking to spend about $30,000 on a used 22-foot sailboat. For a yacht, the numbers go up to three and four million bucks, easy.
Suffice to say, it doesn't come cheap. If you're looking to make that kindof investment, here are 7 essentials you need to factor in: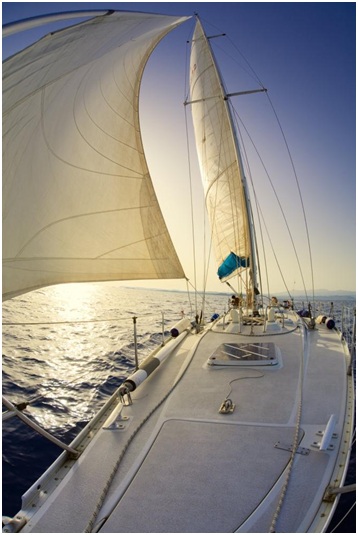 Condition of boat
When purchasing any vehicle, your first question is whether to buy a used or new one.
In 2018, the sales of used yacht were roughly one million, the highest figure since 2006. A used boat may be a more economical choice; however, new boats come with a warranty so there's the added advantage of companies taking care of themal functions.
It's vital for prospects to inspect the boat for any faults, or damages. Take a test sail for confirmation.
The type of boat
Decide between a motor or sailboat.
If your intentions are pleasant sailing, fishing and enjoying family gatherings at sea, you could opt for a sailboat.
If you wish to use your boat for water-related recreational activities, go for a motorboat
The boat's size
Generally, boat prospects need to keep certain factors in mind before they settle on the size of the boat. Those are as follows:
1- The type of surface you'll be sailing on
2- Will long stays be a part of your boating experience? If yes,is the boat sufficient enough to cater to overnight stays?
3- The capacity of people
The post purchase budget
There are other costs attached to your boat, apart from the initial cost. These are:
Gas expenses for your boat. Keep track of the rising gasoline prices

Moorage and Dry-Docking expenses. They vary from place to place depending on the size of your boat

Boat maintenance costs are a must—checking for leakages, engine faults, body repair, cleaning costs, etc.

Registration fees to allow the operation of your boat in various public waters by the rightful authority of your state.
Duration of boat use
A boat in your ownership will incur more costs if it's not being used enough.It's a high opportunity cost. Make sure you allocate sufficient time from your daily routine to cater to your boating experience.
Storage
You cannot park your boats in your garage. Proper storage options need to be considered. You may opt for a trailer or marina bays available in your region.
The larger the boat, the higher the costs for storage; in addition, some legalities might have to be met.
Boat insurance
Typically, boat insurance will cost you a few hundred dollars to over $1,000 per year. However, that depends on the type of boat, its size, usage, etc.
Boat insurance covers vessel repair, medical treatment in case of injuries sustained on the boat, towing expense, etc.
Due to the high risk of floods, storms and hurricanes in the busy waters of Florida, insurance should be your priority. Contact us at Manatee Insurance, with over 35 years of experience in providing flood insurance and boat insurance quotes in Sarasota, FL.